Results last up to 2-3 years.

Brows will look textured, not drawn-on.

The process isn't as painful.

There's no downtime.
Natural Brow Extensions
Eyebrow hair extensions are a combination of art and science using semi-permanent adhesive and human hair to effectively mimic your own naturally growing brow hair. The brow hair is extended by delicately attaching to already existing individual hair; one hair at a time into the areas of the brow.
Semi-permanent treatment that enhances natural eyebrows
Non-surgical corrective service
Great alternative to brow powders and pencils
Great addition to go along with eyelash extensions
Available in 4 different colors and 4 different lengths
Practical for everyday wear and perfect for special occasions
Developed by a Registered Nurse/Licensed Esthetician
Certified cosmetic medical grade adhesives
Natural look and feel
Our Most Popular Services
Eyelash Extensions
Eyelash extensions are the hottest and most innovative way of creating longer, thicker and fuller looking lashes. With your first visit you will receive a personalized consultation with a professional eyelash specialist. There are vast arrays of lashes to choose from to enhance your own lashes. The soft synthetic lashes come in a myriad of lengths, thicknesses, colors and types of curls. There is no doubt that we can create the look you want to suit your taste, whether it's full and natural or long and dramatic. Get ready for instant, lush results!
Signature Brow Styling
Discovering the best shape for your eyebrows without sacrificing their natural appearance is what you want to accomplish when shaping your brows. Pencil thin or overly bushy eyebrows are dated looks that can be distracting rather than enhancing.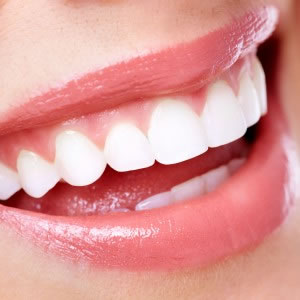 Teeth Whitening
The quickest, easiest way to effectively whiten your teeth is in-office treatment with ZOOM!® WhiteSpeed.  ZOOM!®WhiteSpeed is the only in-office system that has variable intensity setting so each treatment can be customized to maximize patient comfort.  The system also includes desensitizers to help minimize sensitivity and protect your enamel.  This in-office procedure is safe, effective, and clinically proven to whiten up to eight shades—for a brighter, whiter smile in just one office visit!



The service was great and my lashes and brows came out beautifully. Will definitely go again.–Anonymous




Lisa did a great job with my lash flairs and brow shaping.  Highly recommend!!–Anonymous




Great customer service. I love my lashes. Here comes the bride–Anonymous




I loved the atmosphere and the staff–Anonymous



Gift Cards Available
A perfect gift for someone who has everything.